| | |
| --- | --- |
| | 1986 Trip to England to Celebrate the 900th Shirley Anniversary at Ettington |
By Betty Shirley
ETTINGTON is the original seat of the Shirley family and has been inherited in the male line of the Shirleys to the present. In 1986, members of the Shirley Association traveled to England to join in the celebration of the 900th anniversary of the continual ownership of Ettington by the Shirleys. It is the only estate in England that has remained in the original family in an uninterrupted line of descent. Major John Shirley is the present owner.
Ettington is located about 6 miles from Stratford Upon Avon and is leased at present as a 5 star hotel.
During the 1986 tour, Shirley Association members visited many of the manor homes previously owned by Shirleys such as Staunton Harold, ancestral home of the Earl Ferrer, Wiston Manor, home of Sir Thomas Sherley, father in law of Lord Delaware West (first colonial Governor of Virginia). Preston Manor, birthplace of Massachusetts Governor, William Shirley (born December 2, 1694)
The group also visited the home of Earl Ferrer who is Robert Washington Shirley. He serves in the House of Lords in Parliament and is descended from the Shirleys of Staunton Harold.
The 1986 tour has been referred to as "the trip of a lifetime" by the Shirley Association members who went to England with the group.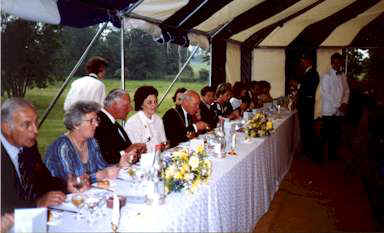 Major John Shirley on left, The Queen's representative and his wife,
next Betty Shirley in the white dress, next is the Mayor of Stratford Upon Avon,
followed by members of Betty's family
#1. American Shirley Tourists at Ettington Celebration Dinner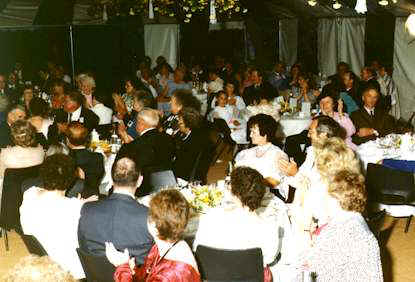 #2. American Shirley Tourists at Ettington Celebration Dinner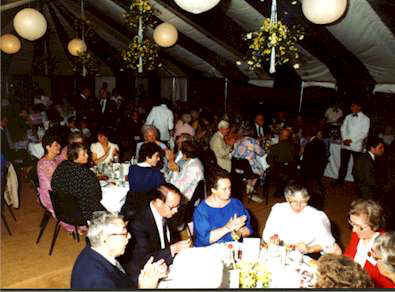 #3. American Shirley Tourists at Ettington Celebration Dinner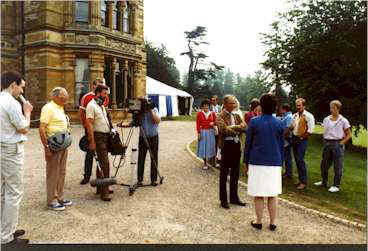 Betty Shirley being interviewed on BBC Television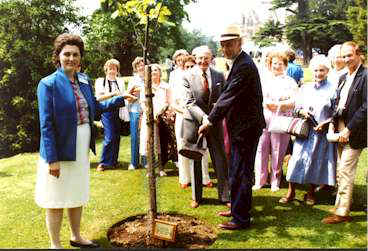 Betty Shirley and Major John Shirley planting tree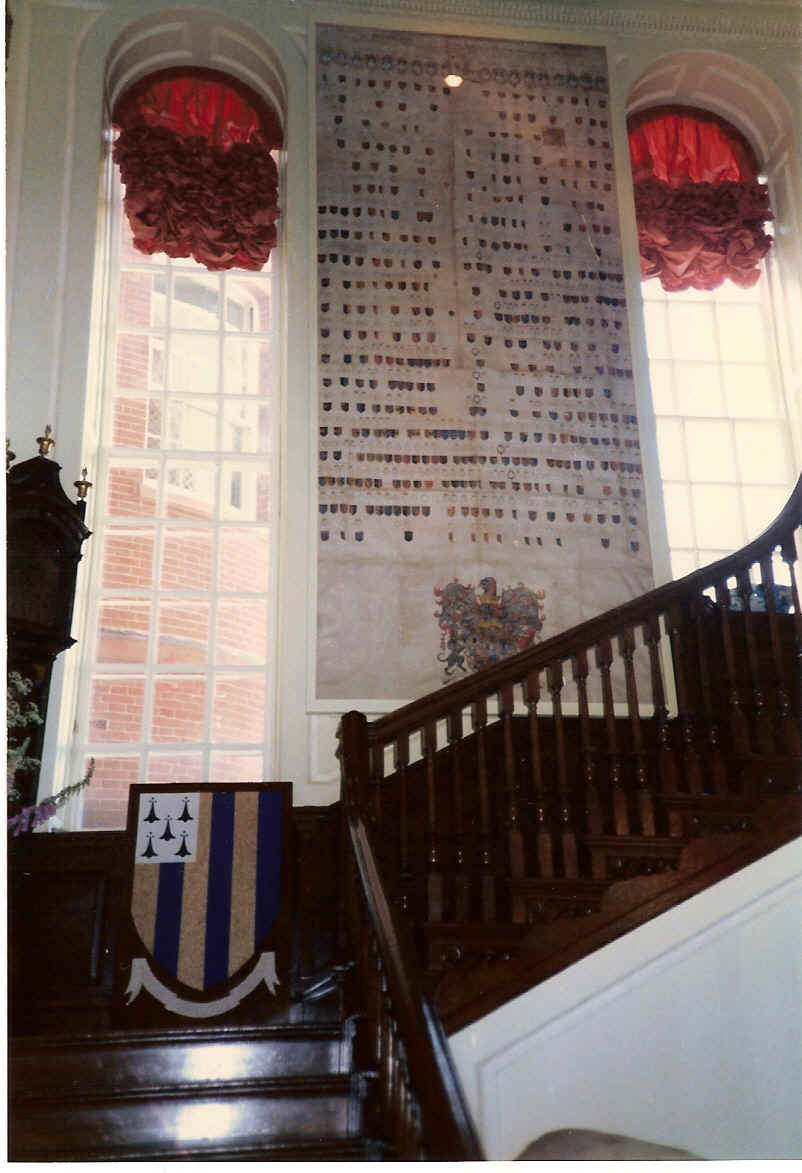 Shirley family pedigree hanging in the home of the 13th Earl Ferrers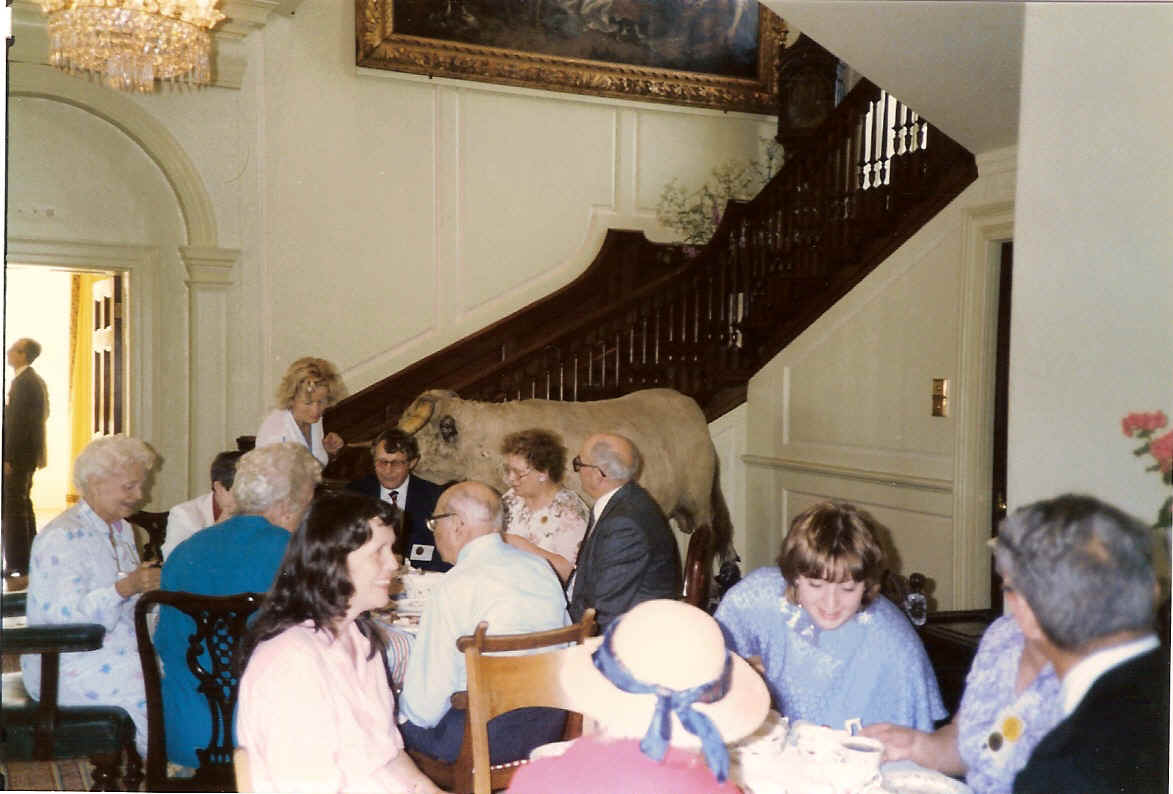 Tea at the Earl Ferrers Home
Earl Ferrer giving tour of his Manor House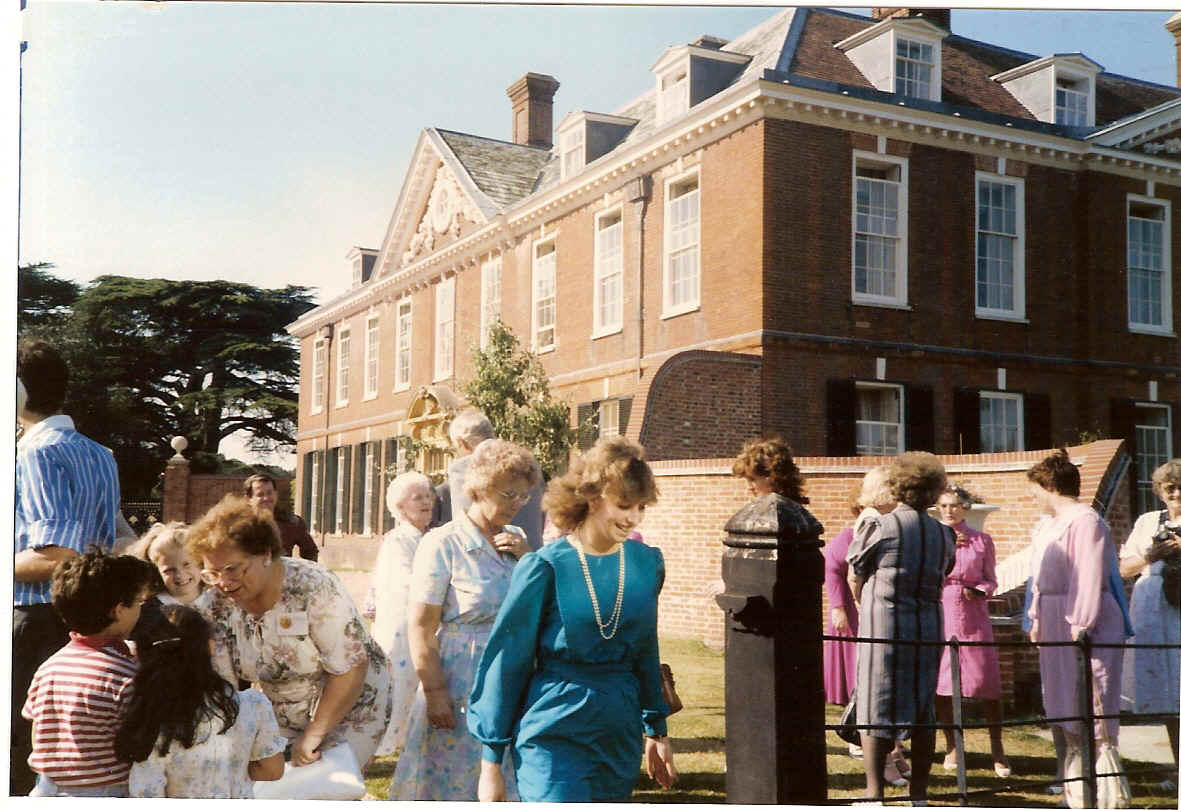 American Shirleys heading for the Coach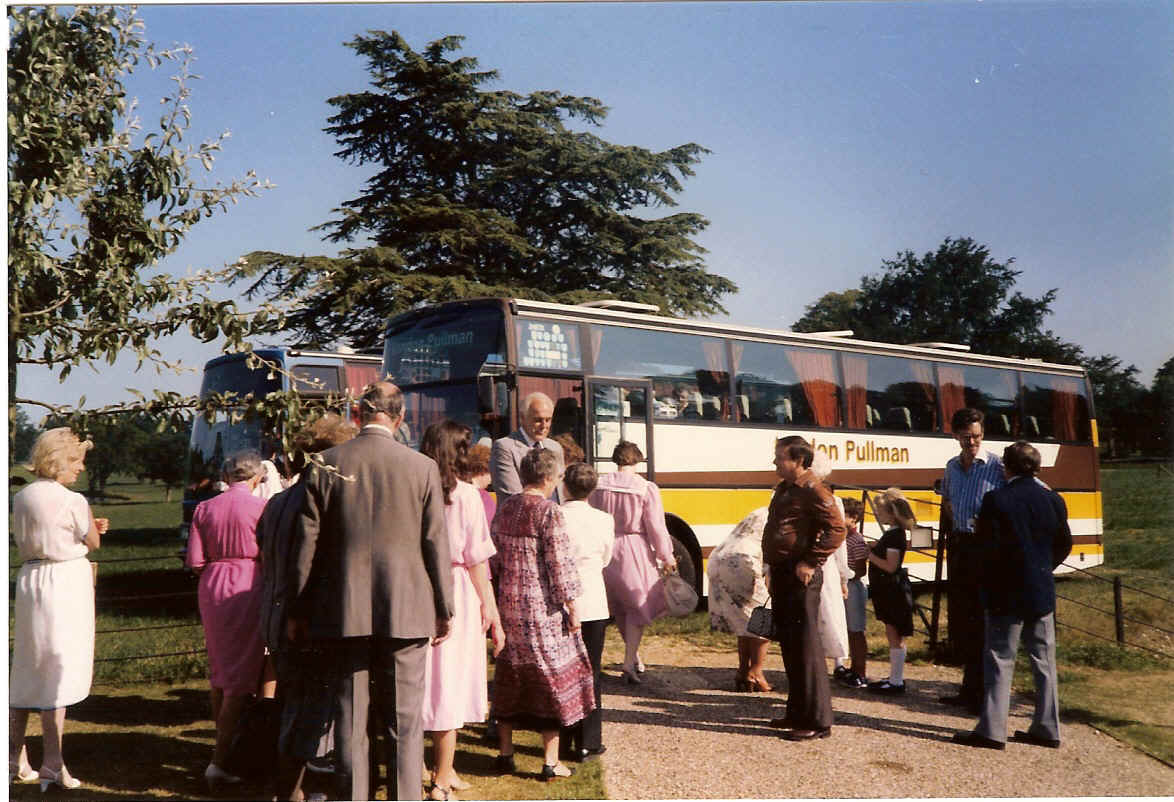 American Shirleys say their good byes to the Earl Ferrers and his wife