6th Shirley Convention June 1987

Williamsburg, Virginia
By Betty Shirley
My sister in law, Evelyn Shirley, and I left San Jose CA on Tuesday June 16th flying to Norfolk VA airport arriving about 5pm. Soon after our arrival we learned Evelyn's luggage was not there and we were assured it would be on the next plane. I picked up our van rental and was I nervous. I had never driven a van before and this was a 15 passenger one at that. We got our luggage shortly after and we were on the road for Williamsburg by 8pm. It was kind of a rocky start. The van was horrible. It was all over the road because it was out of alignment. It was nearly 11pm when we arrived at the hotel. What a long day!
Wednesday morning we picked up Shirley passengers at the Norfolk airport. I tried to get another van but there were no vans available, so, I was stuck with the one I had. On Thursday our group of Shirleys loaded in the van and off we went to visit Jamestown, and other tourist areas nearby. We had a great time. On Friday I made 2 more trips to Norfolk airport to pick up more Shirleys who were flying in for the Shirley Convention. I also made a trip to the Richmond airport for more Shirleys. I had offered to do this as there was no convenient transportation between the airports and Williamsburg. The only other choice would have been renting cars that would merely set in the parking lot.
Friday evening we met with many Shirleys in our pre-convention informal gathering. We just sat around chit chatting and get acquainted.
Saturday morning Gerald Finn, our host, welcomed about 100 Shirleys to Williamsburg and the convention. For many years Gerald, descended from branch #13, has been very active in the Colonial Williamsburg development. The day was spent talking about colonial Shirleys and our research.
Sunday we met in the parking lot about 9am and went by caravan, those in their cars and my passengers and I in the van, to the Shirley Plantation about an hour from Williamsburg. When we arrived in the area, we went to the yacht club for a cruise down the James River to Shirley Plantation. What a nice day and what a time everyone had. Then it was to the Plantation for a lovely lunch on the grounds. The Shirley Coat of Arms was frozen in an ice carving and a cake was also decorated with the Shirley Coat of Arms. We sat around singing and enjoying ourselves. We even sang to the fathers who were there as it was Father's Day! John and Evelyn Shirley were celebrating their anniversary and we sang to them too. Later we had a water melon feed and just as we were putting things away, it suddenly clouded up and started raining. We quickly scrambled to our cars and were on our way back to the hotel in Williamsburg.
Monday morning we said good bye to those who were not going with us on tour to the New England states. We loaded the bus and headed for the Norfolk airport for a flight to Boston Massachusetts.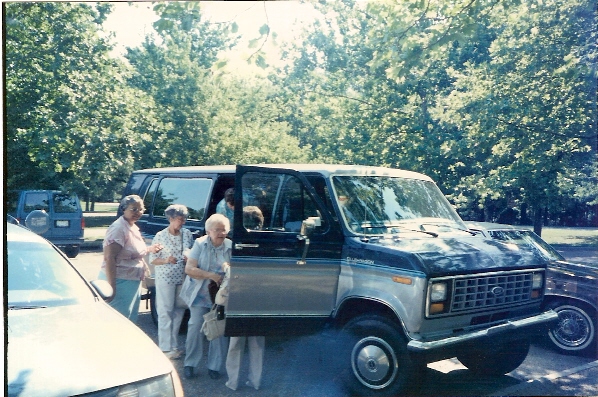 First day touring Jamestown in Van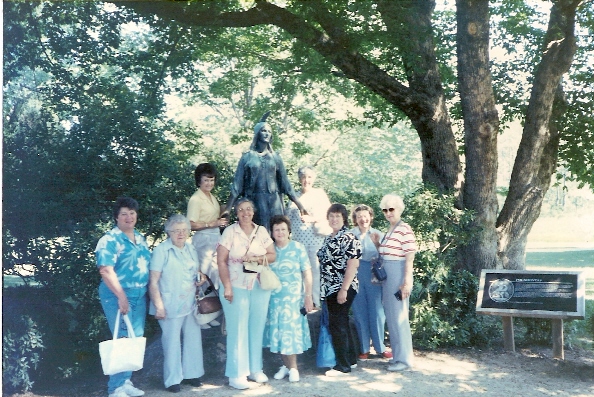 Shirleys at Jamestown standing with Pocahontas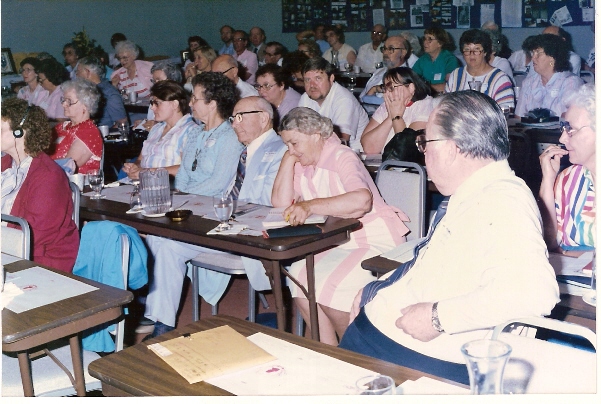 Shirleys at the Convention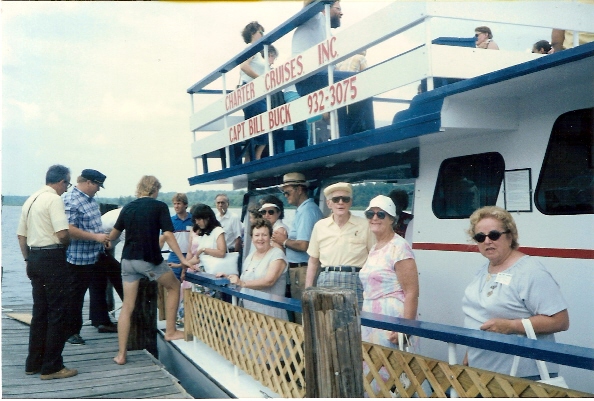 Taking a Shirley Cruise on the James River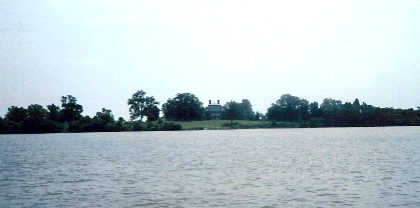 View of Shirley Plantation from the James River
At Shirley Plantation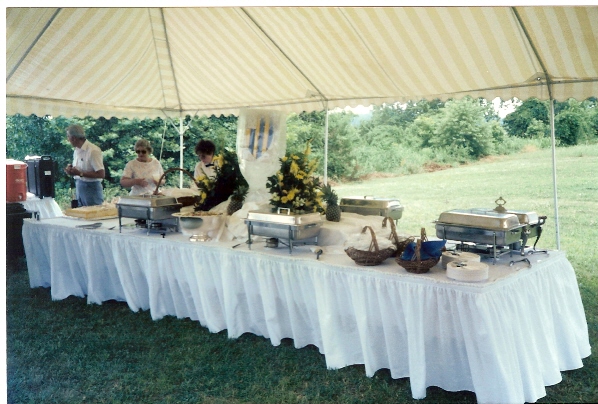 Preparing to serve lunch at Shirley Plantation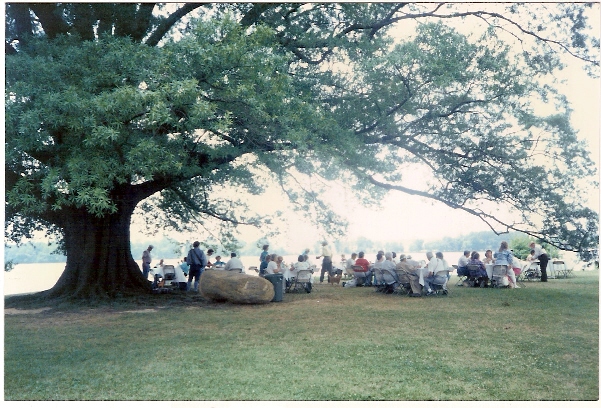 Shirleys at Shirley Plantation over looking the James River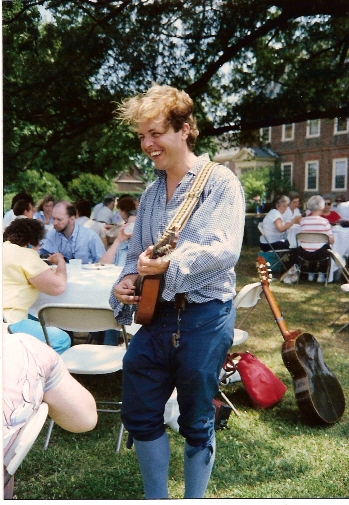 Gerald Finn's son in law entertained us