| | |
| --- | --- |
| | Scott's surname |
My Father's ancestors on his Mother's Side
JAMES K. SCOTT b. abt 1824 Ireland. He was living in Green Co. IL in the 1880 census and was said to be living in 1924 when his son, James Marion Scott, died according to a newspaper clipping. Three brothers and four sisters are also mentioned but not named as surviving James Marion Scott. His wife was listed as Bridget M. b. abt 1840 Ireland.
children in 1880 census are:

1. Ellen 1864 IL

2. William 1866 IL

3. JAMES MARION SCOTT born in 1868 Oberman, KS d. Dec 6, 1924 Pneumonia. He married Nancy Jane Allen who was born Feb 18, 1872 Greenup, Illinois d. She died Oct 10, 1948 and is buried Coffeyville, Kansas. (see photo below) She was the daughter of Rev. Charles Allen and his wife, Rachel Jane Wharton m. Oct 3, 1865. Rachel was born Apr 4, 1842 died Aug 10, 1909.

At the time of Nancy's death (1948), a brother, Charles L. Allen of East St. Louis, Illinois is mentioned as is 4 sisters; Mary Travis, Laura Dillier and Nora Kelly of Greenup, Illinois and Ollie Wade of Carlisle, Illinois.

UPDATE: I have added info at the bottom of this page for Charles and Rachel Allen.

children:

(1). John Aug 8, 1890 West Liberty, Illinois died June 21, 1947, buried Coffeyville, Kansas. He had been ill for 4 years.

children:

(1). Ada Marie m. ____King

Mentioned in her father's death notice

(2) Clara Mae (my grandmother) Dec 16, 1893 St Marie, Newton, Illinois, died Dec 11, 1972 Tulsa, OK. buried in Coffeyville, Kansas. She had been ill since October 1972. She married Benjamin Moore (my grandfather), they divorced. (see wedding photo above). She had children with Edward Lentz but could not marry him as she wasn't divorced from Benjamin Moore, (Benjamin would not give her a divorce). Eventually Clara Mae and Edward Lentz separated. Clara married 2nd James Foust and they divorced. She married 3rd Charles Storey. They were married 20 years and when he died, Clara went to Coffeyville, Kansas to live near Rachel.

children:

A. Delbert Leroy Moore July 16, 1912 Welch, OK d. July 9, 1986 Reno, Nevada

Info for his family listed on Delbert's page

B. Rachel Lentz FOUST 1915 lived in Kansas. (Took stepfather's name)

C. Marion Cooper 'Jack' Lentz FOUST 1917 lived in Washington state. (Took stepfather's name) PHOTO BELOW

D. James Franklin Foust Dec 25, 1921. He was adopted out when he was 22 months old thru a Wichita Kansas agency to Missionaries. No further info is known about him.

James Franklin Foust

James Foust, Rachel, Marion "Jack" and Clara their mother

(Clara is my grandmother, mother of Delbert Moore)

(3). William Thomas Scott Lived in Redonda Beach, California in 1948.

(4). Edgar A. Scott Nov 3, 1899 St. Mary, Illinois died April 4, 1941 heart attack, buried Coffeyville, Kansas. He was a painter. A wife, Evelyn, is mentioned in death notice in the newspaper. No children are known nor mentioned in death notice.

4. George 1870 IL

5. Thomas 1872 IL

6. Peter 1874 IL

7. Katherine 1874 IL

8. Edward 1876 IL

_______________________________________________________________

PHOTO'S

Nancy Jane Allen Scott

(my great-grandmother)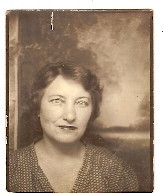 Clara Mae Scott
(My grandmother)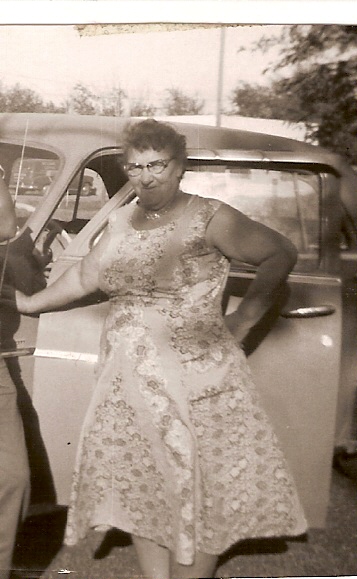 Clara Mae Scott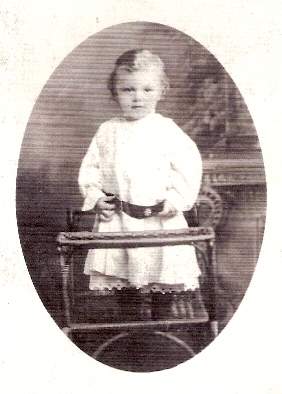 Delbert Moore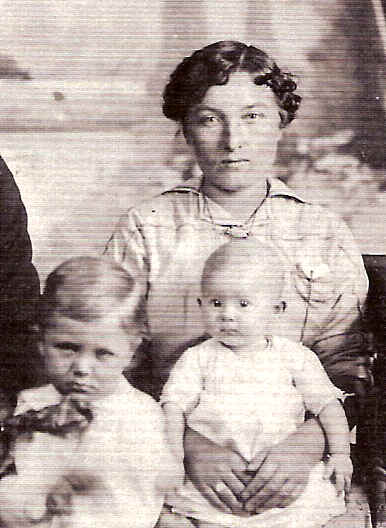 Clara with son Delbert on left and Rachel in her lap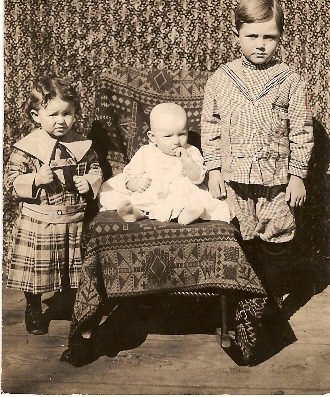 Rachel, Marion and Delbert
(1/2 brother's and sister)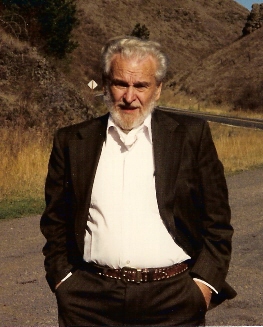 'Jack' Marion Cooper Foust
(my half uncle)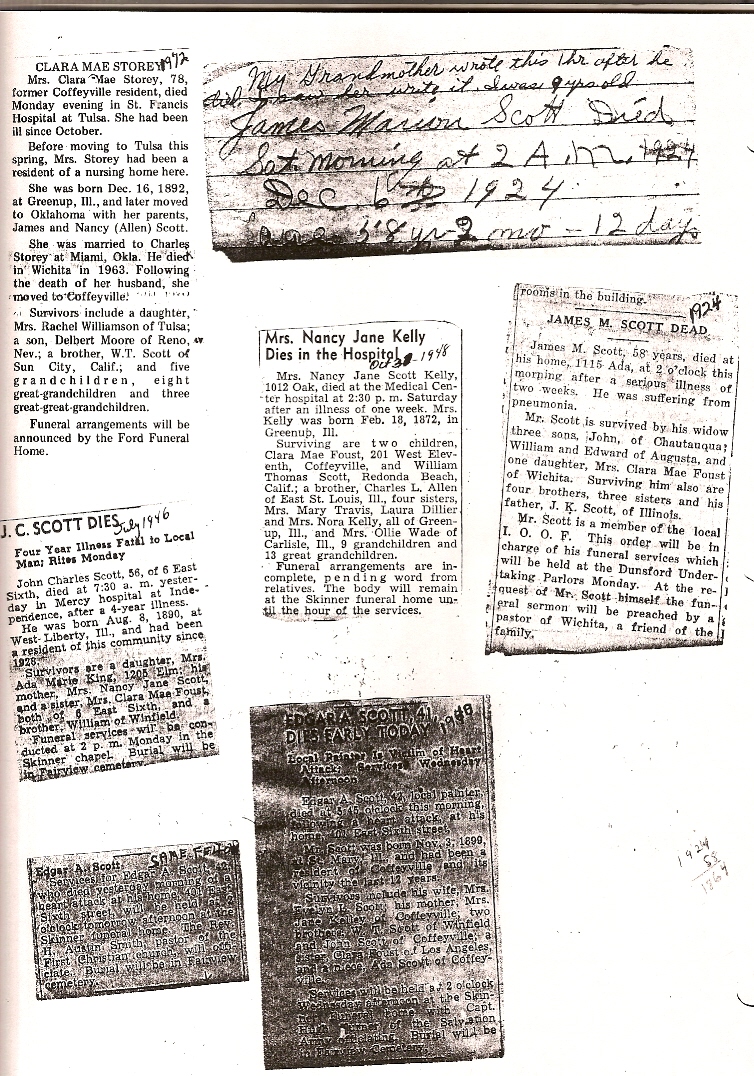 __________________________________________________________________________
In the 1880 Census
I have found the following info for the Allen family.
They are living Crooked Creek, Cumberland, Illinois
Charles Allen 43 IL 1837
Rachel Allen 38 IL 1842
Adda M. Allen 14 Kansas 1866
Mary G. Allen 12 IL 1868
Thomas W. Allen 10 IL 1870
Nancy J. Allen 8 IL 1872
Laury E. Allen 6 IL 1874
Charles L. Allen 2 IL 1878
1990 Census for same location: in same household
Dora Allen 33 Kansas 1867 daughter
Nora Allen 18 IL 1882 daughter
Ollie Allen 17 IL 1883 daughter
Harry Allen 7 IL grandson
Checking Ancestry.com I found this info below.
Thomas Jackson Allen Feb 15, 1814 New York d. Feb 25, 1871 Hazel Dell, Cumberland Co. Illinois, m. Susan Boher. She died Oct 22, 1893 Greenup, Cumberland Co. IL
children:

1. Charles J. Allen Sept 22, 1837 Coles Co. Illinois d. July 11, 1905 Greenup, Cumberland Co. IL m. Rachel Wharton Oct 3, 1865. She was born Apr 4, 1842 died Aug 10, 1909.

children: (May be more children)

(1). Ervie 4 (1866) IL

(2). Mary 2 (1868) IL

(3). Thomas W. 1 month old (1870)

(4). Gertrude Olive Allen b.1883 d. 1957 m. Albert Otto Wade Feb 3, 1901. He was born Oct 8, 1880 died Oct 1961 Breese, Clinton Co. Illinois

children:

A. Glen Allen Wade Feb 27, 1903

B. Albert Warren Wade Oct 22, 1904

C. Langley Earl Wade Oct 3, 1909

2. Richard H. Allen 1838

3. Nancy A. Allen 1841

4. Lydia Cecil Allen Dec 6, 1847 in Greenup, Cumberland, Illinois
NOTE: As I looked up the family of Thomas Allen in the 1860 census of Cumberland Co. Illinois. I found them in Hazel Del, Greenup. They are in house #941-942. In house #939-940 is:
Asa Allen 60 (1800) N.Y.
Amelia 55 (1805) N.Y.
Frances 23 (1833) IL
Sylvestor 16 (1844) IL
Alvin 14 (1846) IL
Burton 12 (1848) IL
Ellen 3 (1867) IL
Must be related to Thomas Allen